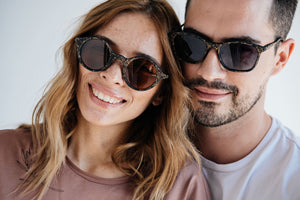 With each new collection, we reinvent our handmade frames and try to look at Ochis from a different angle.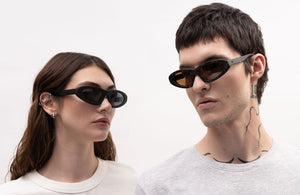 VMS - the latest collection which was inspired by the vibrant culture of Kyiv's (capital of Ukraine) creative youth and captures the essence of modern moods and preferences while staying true to Ochis Eyewear's values of uniqueness, ethics, and ecological consciousness.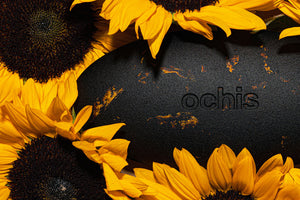 Ochis Tsvit (bloom) is a collection that embodies Ukrainian nature. It is our way to preserve the beauty of our land by combining used coffee grounds and native Ukrainian flowers. Sunflower stands for our will (volya), marigolds are our strength (syla) and cornflowers symbolize our beauty (krasa). Ochis Tsvit lets you keep your bloom wherever you go and bring a piece of Ukraine into the world.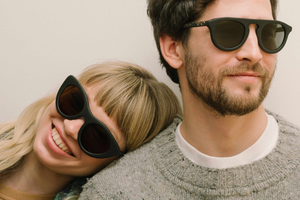 The designs that marked our path from a fresh idea to a real-life product. These frames come in our signature black color or with a pattern of added flax. Classic, universal and simple — available with both optical and sun-protective lenses.